Learning the Language of the Quran ~

تَعَلَّمْ لُغَةُ الْقُرْآنِ A Book whereof the 'aayaat are explained in detail; A Qur'aan in Arabic for people who know. (Fussilat 41:3)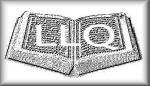 LLQ Online Learning
LLQ ~ Website
Currently there are no lessons scheduled for the forseeable future, however, this website will remain online and will act as an online resource. New material will be updated periodically.
---
Contribute!
LLQ Members and non-members are encouraged to contribute to the archive sections
. If you come across something useful, please email abu.zakaria22@gmail.com
and insha allah your contributions will be uploaded.
---
Profile

السلام عليكم ورحمة الله وبركات
"To everyone who has felt the handicap of a foreign language... whose love of the Qur'an has urged him to overcome his own limitations.. striving and reaching out to Allah...with His help nothing is impossible"
LLQ is a free group on Paltalk dedicated to teaching Arabic everyday of the week. We have 3 in house teachers each offering a separate class teaching Classical Arabic on alternate days of the week. The classes cater for different ability levels, from beginning to advanced. However for each class there is a certain level of pre-requisite knowledge in order for the student to fully benefit. The Class info section (and clicking on the individual course names on the navigation column) explains this in more depth. At times when the classes are no longer in operation, our intention is for this website to serve as an aid to the general student of Arabic.
مجموعة تعلم لغة القرآن
مجموعتنا متخصصة في تعليم قواعد اللغة العربية. يتم ذلك على مدار الأسبوع، لكن مستوى الطلاب يختلف من مجموعة لأخرى.
يتم تدريس متن الآجرومية يومي السبت والأحد في الساعة التاسعة مساء بتوقيت جرينتش، وينبغي على الملتحقين بهاتين الحلقتين الدراسيتين أن يكونوا ملمين بأساسيات قواعد النحو.
نتمنى أن ينضم إلينا إخواننا وأخواتنا العرب الذين لا يجيدون اللغة العربية الفصحى، ونذكرهم بأن الصحابة رضوان الله عليهم كانوا يؤدبون أولادهم إذا لاحظوا عليهم اللحن (وهو ما نسميه الآن باللهجة). فكم أصبح تعلم اللغة العربية على الأجانب صعبا بسبب اختلاف اللهجات؟ ويكفينا يا إخوتي أنها لغة رسولنا الكريم وقرآننا العظيم.
COURSES OFFERED
LESSON TIMES: 9pm GMT (London), ( daylight savings time 10 pm)
Practical Arabic: Learning & Speaking Classes based on the Madeenah series of Arabic books-Arabic for English speakers (Beginner/Intermediate Level)
Grammar and Morphology: (Beginning and Intermediate level) (Classes re-starting from September 2006 previous recordings and lesson support material available to download)
Ajroomeya: Tuhfatus sunniyah Explanation of one of the most classical works for Arabic Grammar (Advanced Level)

All classes are held in English
Original material taken directly from LLQ (such as audio lesson recordings, lesson handouts etc) should be attributed and referenced back to LLQ. We recognise that there is no copyright in
Islam but would be appreciative with your co-operation on the above matter.

Links to other web sites or information sources are provided as a courtesy; however, LLQ cannot vouch for or take responsibility for the information contained in any such sites or information sources. Links to this web site do not represent or imply LLQ's endorsement.
This site and the effective organisation is managed by students so please feel free to email any comments and suggestions to the webmaster!