THE SUEZ CANAL VESSEL TRAFFIC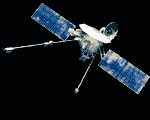 MANAGEMENT SYSTEM (SCVTMS)

OVERVIEW

Suez Canal has upgraded its Vessels Traffic Management System installed in 1978 to readjust some of the planning movement concepts to the new generation of vessels and technology. The new system will provide complete surveillance and tracking by radar coverage of vessels throughout the Canal and its approaches at Port Said and Port Tewfik harbours, tracking by Loran-C will be used as a backup for the radar surveillance. The new developed Vessels Traffic Management System system will provide the following services:

(1) Automatic surveillance and tracking of vessel arriving at Suez Canal approaches (15 miles faraway) until anchorage in the waiting areas.

(2) Automatic determination of arrival times at ports.

(3) Automatic continuous tracking and monitoring of vessel's position, speed and separation distances for all vessels transiting the Suez Canal.

(4) Provide the port management centers at P.S. and P.T. as well as Ismailia main traffic management center with sufficient instantaneous information about vessels transiting the Canal by means of displaying complete televised radar pictures of the whole Canal and very powerful informatics system.

(5) Provide automatic displaying system for pilots at all signal station (signal state board) which display his arrival time, meteorological data, and emergency information.

(6) Provide integral data base for vessel information, transiting regulations, traffic flow transit pattern, pilot assignment, vessel billing and navigation reports.

(7) Provide an efficient and quick means of communication with vessels arriving at ports and with pilots on board of vessels transiting the Canal.

This system will add more safety values for vessels and cargo during passage through the Suez Canal. The newly adopted computerized ideal/real transit pattern will ensure optimum and safety transit passage for the benefit of her world users, owners of vessels and the international trade.